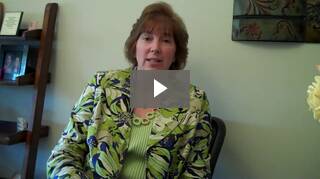 "I consider Vince & Anchor Network to be one of our premier networking partners & "small business specialists" here in Colorado. Vince is a great advocate of Microsoft solutions & associated channel development programs, and would recommend him highly to any small business seeking a strategic technology provider."
John Hermann
Partner Community Manger
Microsoft Corporation
"Peace of mind – With Anchor Network Solutions we get fast response time, experienced professionals, and best of all, peace of mind. We know they can handle any issue that comes up so we don't have to worry about our technology."
Cheryl Braunschweiger
ALMC Mortgage
"Unique business needs – The professionals at Anchor Network Solutions really took the time to understand our business and its unique IT needs. They created a personalized service plan that helped streamline our business processes and prepare us for the future. We really appreciate the time they dedicated to helping our company move forward."
Barbara Tafoya
Rocky Mountain Youth Clincs
"AmCheck has used Anchor Network Solutions for over 8 years. Vince is extremely organized and very thorough with all of our IT needs. Vince's accuracy in evaluating our needs and his detail for system conversions and enhancements is impressive. The level of service we get on an ongoing basis is what we strive for as a service provider ourselves. I would highly recommend Vince, his Team, and Anchor Network Solutions to anyone who is looking to outsource their IT needs."
Jim Gosselin
AmCheck Payroll Benefits
"Exceptional customer service – I can't say enough about the staff of Anchor Network Solutions. The service they've provided our business is the absolute best. Always prompt, always professional and always proactive, the experts at Anchor Network Solutions take care of IT so we can take care of business."
Kim Buehler
Metro West Housing Solutions
"We were one of Anchor's very first clients, when Vince first opened his business. Just as we take care of the bookkeeping and accounting functions for our clients so they can focus on their core business, Anchor handles all our IT needs, making sure our equipment and systems run smoothly so we can focus on taking care of our clients. Right now, they are helping us move to the next level with our IT, which is going to streamline our functioning and efficiency even more. We are very appreciative of the service they provide."
Jan Smith
Bakersmith Bookkeeping Group, Inc.