Activate your 2 FREE, No Obligation IT Support hours today!
To secure your 2 free hours of technical support simply complete the form above or call me at 303-904-0494 today. Activating your free support will only take a minute, but it could save you a lot of frustration (and money) when you need it most.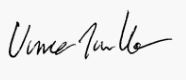 Vince Tinnirello, CEO
Anchor Network Solutions
303-904-0494
P.S. There is NO obligation to purchase anything or to ever use our services again.