IT Support for Small Business
Technology solutions that make sense for your business
Many small businesses find it challenging to deploy, maintain, and protect their technology. Whether you're looking to keep IT costs predictable, avoid unexpected problems, communicate more effectively or make a plan for business continuity, Anchor Network Solutions, Inc. has a solution for you.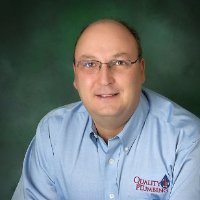 We have been business partners for the last seven years. I went from a one truck guy with hopes and dreams of building a nice company for my family to a company of 26 employees generating several million dollars in annual sales. All throughout our fast growth your staff has been instrumental in keeping us not only running on the IT side but thriving. Your thinking and ability to make sure I have the right "stuff" for now and the future along with the amazing support keep me coming back for more.
I like the fact that you send a survey every time I place a helpdesk request. It shows you care. You show accountability for the services you provide. You have always been straight with me and I have had ZERO down time. Why would I use the neighborhood PC fix it guy when I have your army keeping my company moving forward?
Howie Metz,
Quality 1st Plumbing
Anchor Network Solutions offers a wide variety of IT consulting and support services to meet your needs. Currently, we specialize in the following areas:
With IT products and services from Anchor Network Solutions, you get:
Network Administration – Remote management and monitoring of your network
Business Continuity & Disaster Recovery - disaster planning, prevention, and protection
IT & VCIO Consulting Services- you can count on our guidance and up-to-the-minute expertise
VoIP Phone Systems – utilize your existing internet and save money on phone service
Desktop PC and Laptop Hardware Support - get immediate expert support with less downtime
Cybersecurity – virus and ransomware protection, firewalls, email phishing tests, and dark web scans
Remote User Access - access your network from anywhere, anytime
End User Support - for your IT problems small and large
Cloud Computing - increase flexibility, stretch your IT budget and benefit from easier upgrades
Powerful and flexible technology solutions from Anchor Network Solutions deliver exactly the reliability and performance you need to get the most out of your business technology investment.
Solutions from Anchor Network Solutions, Inc. are easy, quick,
and economical to implement.
Contact us for your consultation