Computer Networking Services in Englewood, CO
Protect your vital infrastructure with our computer networking services.
Proudly serving Englewood
Anchor Network Solutions Computer networking is not something that you should be handling yourself. Anchor Network Solutions offers professional computer networking services to companies in Englewood, CO.
We can help ensure your computer network is monitored, maintained, and running smoothly. We also offer data backup services in case something should fail; you will not lose your valuable data.
Anchor Network Solutions strives to help your business achieve:
Continuity - we use innovative technologies and procedures to help assist your business
Compliance – we help your business achieve the legislative and governing requirements that postulate "risk management" as part of business law compliances
Assurance – we help your business in supporting and maintaining of a reliable infrastructure that performs unfailingly and dependably
In today's digital age, businesses rely heavily on computer networks to facilitate communication, data sharing, and access to critical applications. The smooth functioning of these networks is essential for ensuring seamless operations and maximizing productivity. However, managing and maintaining a computer network can be a complex task, requiring specialized expertise. Anchor Network Solutions is a leading provider of professional computer networking services in Englewood, CO. We are dedicated to ensuring that businesses have a secure, reliable, and high-performing network infrastructure.
Ensuring Network Continuity
At Anchor Network Solutions, our primary focus is to help businesses achieve network continuity. We understand that any network downtime can result in significant financial losses and disrupt daily operations. To mitigate such risks, we employ cutting-edge technologies and best practices to monitor, manage, and optimize your network infrastructure proactively.
Our team of skilled network engineers works to identify and resolve potential issues before they escalate into critical problems. Through regular network monitoring, we can detect early warning signs of network instability and address them promptly, minimizing downtime and maximizing network uptime.
Compliance with Legislative Requirements
In today's increasingly regulated business environment, compliance with various legislative and governing requirements is crucial. Many industries demand strict adherence to data security and privacy standards to protect sensitive information and maintain customer trust. Failure to comply with these regulations can result in severe penalties and reputational damage.
Anchor Network Solutions assists businesses in Englewood, CO, in achieving compliance with relevant laws and industry standards. By implementing robust security measures and data handling practices, we help safeguard your valuable assets and reputation.
Assurance of Reliable Infrastructure
In today's fast-paced business landscape, having a reliable and responsive network infrastructure is paramount. Downtime and performance issues can disrupt workflows, frustrate employees, and lead to dissatisfied customers. Anchor Network Solutions offers assurance by providing comprehensive support and maintenance services to keep your network operating dependably.
Our team not only excels in identifying and resolving network issues but also in implementing preventive measures to minimize future disruptions. We proactively update your network components, ensure firmware and software are up-to-date, and optimize network configurations for optimal performance.
Data Backup and Disaster Recovery
The safety and integrity of your business data are vital for continued operations. At Anchor Network Solutions, we recognize the importance of data backup and disaster recovery solutions. Our comprehensive data backup services are designed to protect your valuable information from unexpected data loss due to hardware failures, cyberattacks, or natural disasters.
We implement backup strategies tailored to your specific business needs, ensuring that your critical data is regularly and securely backed. In the unfortunate event of data loss, our disaster recovery plans help you restore operations swiftly and minimize any potential downtime.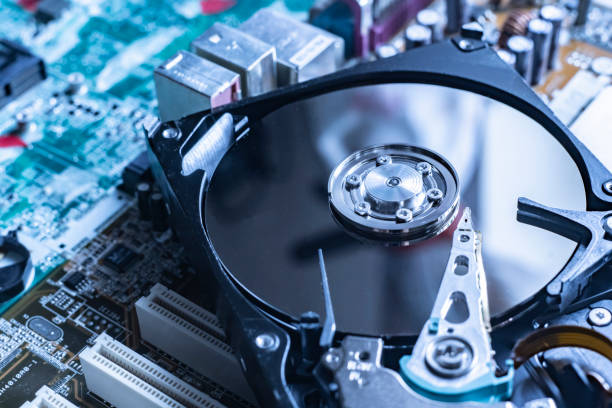 Computer networking services from Anchor Network Solutions in Englewood, CO, offer a comprehensive solution to ensure the smooth and secure functioning of your business's network infrastructure. Our focus on network continuity, compliance with legislative requirements, and assurance of a reliable infrastructure sets us apart as a trusted partner for businesses in the region.
With our team of skilled professionals and the latest technology, we provide proactive network monitoring, robust security measures, and efficient data backup solutions. By partnering with Anchor Network Solutions, you can concentrate on growing your business, knowing that your network is in safe hands.
Contact us today to learn more about how we can alleviate the headaches of dealing with your computer networking issues, allowing you to focus on what matters most – the success of your business. Together, let us ensure the smooth functioning of your vital infrastructure and secure the future of your business in a rapidly evolving digital world.
Contact us today to learn more about how we can remove the headache of dealing with your computer networking issues.