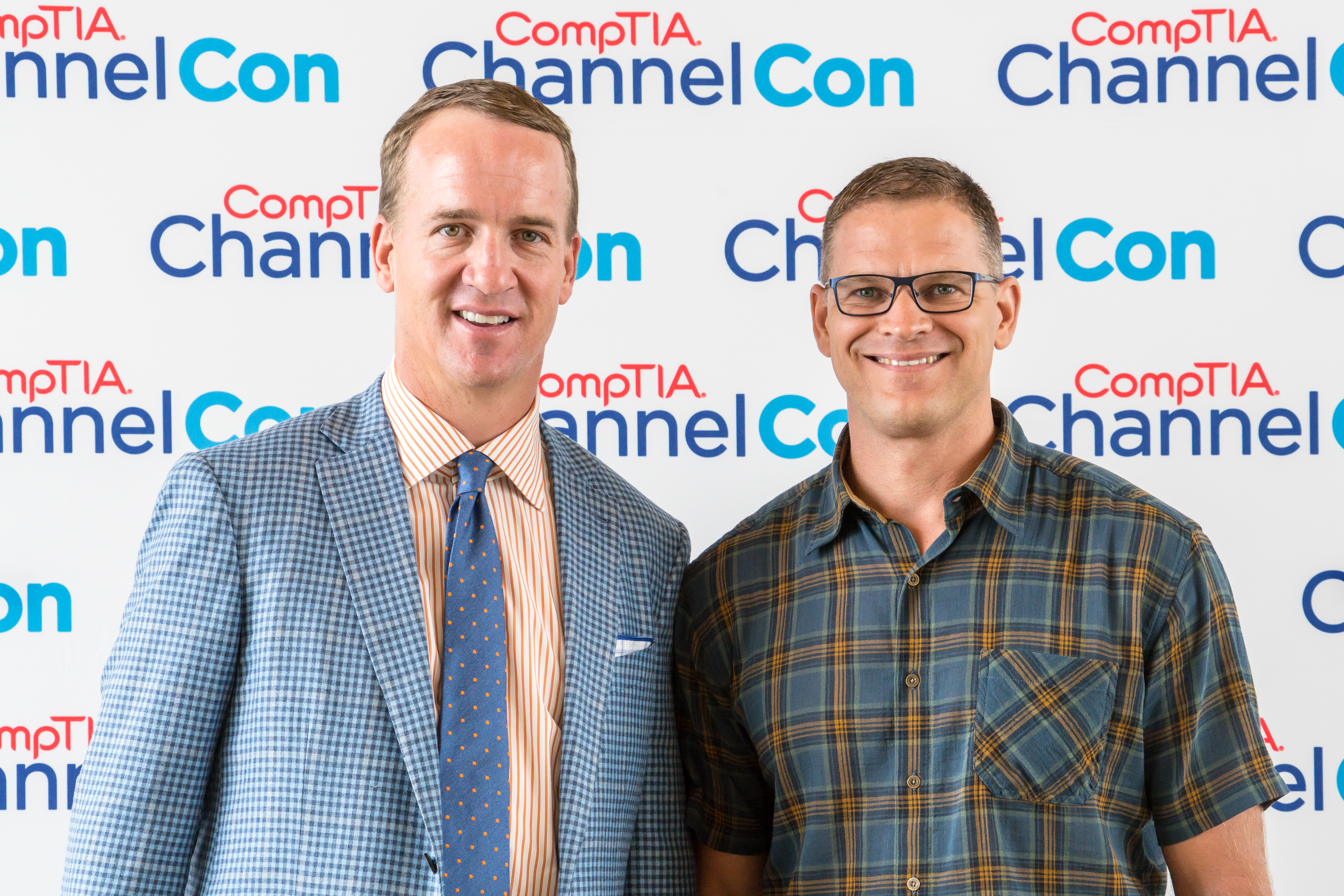 As the Chair of the Managed IT Services Community for CompTIA, Vince was among a small group that had the opportunity to meet former Denver Broncos quarterback Peyton Manning. He was the keynote speaker at CompTIA's annual ChannelCon event, which was held at the Diplomat Resort in Hollywood, Florida in August.
Said Vince, "I'm not typically wowed by celebrities, but having watched Peyton in college at Tennessee and with the Broncos, I was excited to meet him. For a guy who's rarely at a loss for words, I stumbled and fumbled all over myself like a kid! It was a lot of fun and I'm grateful for the opportunity to meet him."
---
---
Refer a Client, Earn Big Bucks!
At Anchor Network Solutions, Inc we believe that referrals are the greatest form of flattery. If you know someone who is worried about any aspect of their business technology, do them a favor and put them in touch with us.
Refer a client to us and receive a referral bonus equal to one month's service fee for a new Anchor client, not to exceed one month's service fee of your own agreement. If any of your employees refer business to Anchor, they'll also receive a $100 Visa gift card in addition to the credit that the company receives. It's that simple!
---
---
New Way To Pay
Are you tired of writing checks each month for your recurring IT services with Anchor? We now offer payment by ACH/EFT.
No more hassle, no more writing checks as funds are direct debited on a regular schedule each month.
Contact us today to get started!