A Heartfelt Farewell to Jacee, and a Warm
Welcome to Rick & Corey!

After 11 years with Anchor, Jacee Dobbs will be moving on to take a position as CIO in the hospital in her home town of Colby, Kansas. This opportunity quite literally found Jacee rather than the other way around, and it was one that is just too good for her to pass up.
Trying to articulate what Jacee has meant to this company in a newsletter article is futile. It simply can't be done. Jacee was Anchor's first employee, and she's helped this company grow to where it is today with a staff of 14. We wouldn't be where we are today without her. She will be dearly missed by co-workers and clients alike, but we wish her the best of luck in this new endeavor. It will be an exciting challenge and we know she'll succeed in whatever she does! read more...
---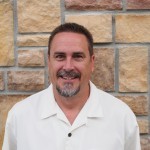 Rick Roundy comes to Anchor Network Solutions with over 25 years of experience in technology. He began as a technician for the NYNEX Business Centers, Computerland and US West MRG before moving on to enterprise networking at Cabletron Systems and Copper Mountain Networks. After the bust of the technology bubble in the early 2000's he started his own company to support the small and mid-sized business market. After 5 years working at that venture he joined Solve IT, Inc. During his 9 year tenure at Solve IT, he moved up the ladder from a field engineer to account manager and eventually becoming part owner and Director of Business Development. In April 2015, Solve IT was acquired and this presented an opportunity for Rick to move on to a new chapter at Anchor Network Solutions. read more...
---



Corey Pottratz has been with Anchor since November of 2013 working on the Service Desk as an Engineer. During this time, Corey has built relationships with many of you. For those of you that have not met face to face he is looking forward to that opportunity very soon! read more...
---
---
Refer a Client, Earn Big Bucks!
At Anchor Network Solutions, Inc we believe that referrals are the greatest form of flattery. If you know someone who is worried about any aspect of their business technology, do them a favor and put them in touch with us.
Refer a client to us and receive a referral bonus equal to one month's service fee for a new Anchor client, not to exceed one month's service fee of your own agreement. If any of your employees refer business to Anchor, they'll also receive a $100 Visa gift card in addition to the credit that the company receives. It's that simple!
---
---
New Way To Pay
Are you tired of writing checks each month for your recurring IT services with Anchor? We now offer payment by ACH/EFT.
No more hassle, no more writing checks as funds are direct debited on a regular schedule each month.
Contact us today to get started!