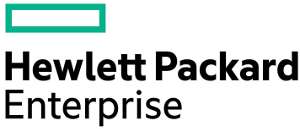 HPE and Anchor Network Solutions
We know that businesses have never-ending needs when we talk about technology. Having a strong, proven partner that works with you to support your technology needs is a great way to support your businesses' growth. To help satisfy your business needs, HPE and Anchor Network Solutions are collaborating in a fresh way to bring increased value to our clients.
What we do
Anchor Network Solutions is an HPE partner / reseller / dealer / consultant serving Lakewood, CO and can help you implement a wide variety of HPE solutions. Whether you need an HPE networking, cloud, storage or server solution, you can count on us to deliver and support it.
Anchor Network Solutions has access to the right tools, processes and resources to help you accelerate and drive growth, while maintaining a clear focus on your objectives. Here is a quick overview of the HPE solutions we provide.

HPE Servers

HPE Data Security and Retention Solutions

HPE Storage Solutions

HPE Integrated Solutions

HPE Cloud Solutions

HPE Business Continuity & Data Protection Solutions
---
What else could HPE provide you for your business? Contact us to learn more.