Structured Cabling | Golden, CO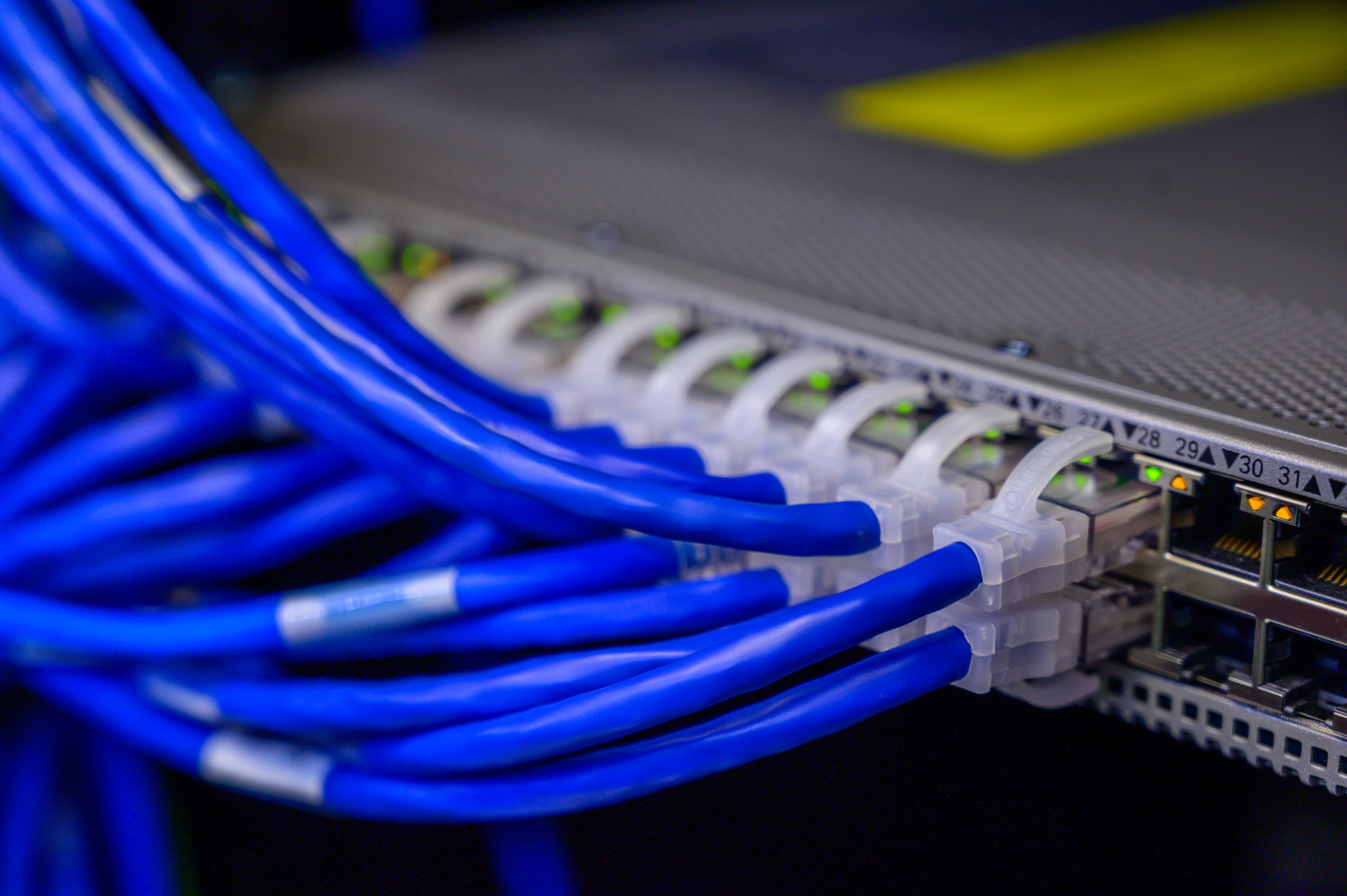 Simplify Your Data Cabling & Network Wiring
Bad cable design introduces many problems for your company's network engineering teams. 'Spaghetti cables' can make installations, maintenance and troubleshooting more costly, time-consuming, and difficult. Our team has years of experience with data cabling and network wiring installations. We provide structured cabling and data cabling services, as well as general network wiring services to companies in the Golden, CO area. A proper structured cabling installation can help streamline your IT troubleshooting and maintenance costs.
Start Off On The Right Foot
Structured cabling starts with data center design and planning. Structured cabling and data cabling management require strategy. If the data center is set up- then cable management comes as an afterthought, good cable structuring may become impossible to achieve without overhauling the entire network.
For example, if a rack is placed in a location where it's impossible to run cable, the cable may end up on the floor. Planning ahead prevents this. When planning a data center, it's obvious to create a cool space for the servers. Many networking pros forget that cable gets warm and suffers damage as well, especially in data centers with large amounts of cabling and data transfer.
Label & Document Your Cabling
Imagine accidentally disconnecting a cable to a vital server. It seems like identifying the server cable should be easy, and it is - with the proper documentation of cabling installation. Without it, pulling the right cable becomes a process of trial and error.
Documentation also helps with security audits. A secure network requires documentation of the physical path of all cables and their endpoint connections. This data verifies who has access to different cables. With careful documentation in hand, security audits go from painful slogs to easy demonstrations of network security preparedness.
Have A Visual Representation / Map
Many companies rely on spreadsheets for cable infrastructure documentation, a practice that has fast become outdated. Network cabling software now provides the ability to import information contained in spreadsheets.
This information integrates with CAD files that contain the blueprints of the data center and wire closets. This allows the information that once resided on a spreadsheet to be overlaid in the blueprints, providing a visual representation of the cabling.
Measure Prior To Installing
Cable lengths rarely fit the space they ultimately reside. Failing to measure before installation ranks as one of the biggest rookie mistakes. When measuring, remember the adage: measure twice, cut once. Poorly measured cables create tangled messes and result in waste.
Color Code Your Cables
Want to make your data center the mark of professionalism? Nothing gives visitors a quicker impression of IT competence than neatly laid out, color-coded cabling. Pick an attractive color for patch cables and cable runs. A color-coding system makes troubleshooting and following cable runs much easier.
Does your company need help in designing a data center or in untangling 'spaghetti' cabling? Our team at Anchor Networks can untangle cabling infrastructure troubles for businesses of all types via a properly designed and installed network wiring set up. Data cable management is an easily overlooked but important part of long term data center management.
By following cable management and design principles, Anchor Networks creates data centers that are well organized and take future growth into consideration. Contact us today to discuss your cabling infrastructure needs.
Secure everything you've worked for.