Microsoft Azure Consultants & Support in Castle Rock, CO
Azure Experts You Can Trust
We offer Microsoft Azure hosting services, consulting and support to businesses of all sizes in Thornton, CO. Our expert consultants can help you get in the cloud using Microsoft Azure to power your servers, software and storage. We can help you avoid the issues that can arise by setting up things incorrectly and ensure that your cloud experience is fast, secure and dependable.
Why Migrate To Microsoft Azure?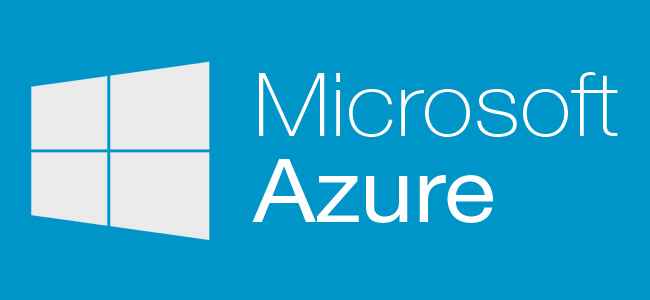 Cloud computing may be relatively new, but it has certainly taken the world by storm. The idea of cloud computing is very simple. Instead of using countless amounts of physical storage devices and drives for their data and applications, people can now have their files and programs safe on the cloud.
The idea of using cloud services is advantageous to people for a number of reasons. When using the cloud, not only is the problem of storage space solved, but data and applications will also be accessible from all over the world. This means that you can almost always access your data as long as you have an internet connection.
What is Microsoft Azure?
Cloud services are being provided by a number of companies. One of the most popular of these is Microsoft's own cloud, Azure. To give you a better idea about the popularity and widespread use of Azure, nearly 90% of the companies in the Fortune 500 list are using Microsoft Azure to run their production software.
Companies like SAP, Adobe and DocuSign have their own reasons for using Microsoft Azure. The most common reason why people opt for using Azure, however, is that when the infrastructure used by a company or enterprise is already Microsoft-based, it is always a good idea to extend the existing infrastructure to Microsoft's own cloud.
It should, however, be noted that Microsoft Azure is not only for people who use Windows. With the number of Linux virtual machines (VM) on Azure increasing speedily, it is no surprise that more people who are not used to using Microsoft architecture are opting for Microsoft's cloud service due to the versatility it offers.
Why should you migrate to Microsoft Azure?
With 120,000 new subscriptions per month, it is safe to assume that Microsoft knows what they are doing with their cloud service. Microsoft Azure is available in more regions than any other cloud service provider, which makes it a great option when you are thinking about shifting all of your data and applications off-premises.
Microsoft Azure allows customers to create Microsoft or Linux virtual machines which suit their requirements. Customers have the freedom to choose from a number of templates, or they can even make a custom machine. These virtual machines can then be used to store applications and data which you will be able to use as if they were present in your own computer.
When using Microsoft Azure, it is also easy for you to deploy applications. Since Microsoft Azure is compatible with a variety of platforms, you can guarantee that your new application will be accessible to countless people when it is created and deployed using Microsoft Azure.
Add-ons are also available on Microsoft Azure. With Visual Studio team services, it is possible for developers to track code changes and test new applications using Microsoft Azure. This is extremely beneficial for developers since the development and deployment process of applications becomes simplified to a great extent using Visual Studio team services.
With so many features and advantages, it is no surprise that Microsoft Azure is the cloud service of choice for small and large businesses alike. Not only is Microsoft Azure scalable, but the cloud platform offered by Microsoft, too, lives up to the reliability of the Microsoft infrastructure which we all love. If you, too, wish to migrate your business to the cloud, it is best to seek professional help before doing so.
Contact us today to find out more about Microsoft Azure and how we can help you take full advantage of it.