VMware Support & Consulting | Boulder, CO
Put Anchor Network Solutions in Charge of Your VMware Support Needs
Proudly serving Boulder
Anchor Network Solutions is your go-to solution for all VMware support needs you have. With highly trained professionals and exceptional service, contact us for full VMware consulting services. Our VMware consultant is available to meet with you to discuss your needs today.
Trust Anchor Network Solutions with Your VMware Support Needs
There are many situations where our clients need a bit of a helping hand. That is why we offer VMware support services. We want to ensure you can fully integrate and achieve the best cloud-based IT system for your company. That is why we offer the VMware consulting services we do – it is one of the best ways to remain at the top of your game. Our VMware consultant will work closely with you to ensure you have the very best outcome possible, no matter what you are facing.
How Can We Help You?
With comprehensive VMware support services, you can depend on us to be there for any concerns, challenges, or needs you have over time. Some of the ways we can help you include the following:
Design Solutions: Turn to our team to work with us on designing a virtual machine infrastructure that is optimized and scalable to fit your business's operational needs. We can help you choose a solution that fits your data storage needs.
Implementing Solutions: Our team can work with you to implement a new cloud computing solution for your business. Our goal is always to have the comprehensive level of security you need while ensuring mission critical applications are operating in the most efficient and seamless process.
Cloud Migrations: Another core component of the work we can do is cloud migrations. Moving your business to a cloud-based environment is critical, but it needs to be done properly to minimize risk and ensure the most secure and safe transition possible. Our goal is to provide VMware consulting that minimizes any risk in this area. We offer a comprehensive failover solution design that ensures that you remain completely secure while migrating.
Upgrading: There are many situations in which upgrading is a necessary step for your current system. Meet with our VMware consultant today to discuss the specific needs you have. We can provide insight into the leading edge computing solutions you need. Our goal is to keep you operating competitively.
Why Trust Our Team with Your Needs
You have a lot of options when it comes to moving your business to the cloud and managing your security. There are several key reasons why our team is the best to work with for this process. When you meet with our VMware consultant, know that you are in good hands. We are here to support you every step of the way.
Competitive Pricing
We know that affordability is a big part of the process, even for large companies. Making the move or upgrading has to fit the budget. We work closely with you to keep costs in line with your goals, always.
The Highest Level of Service
We use the most experienced professionals and the highest level of technology possible to help ensure our clients benefit from ongoing support and exceptional results. You can count on us to offer the latest systems.
We do it all for you, including:
Host patching
Software deployment
Driver deployment
Scanning
Installation
Host profiles
Configuration support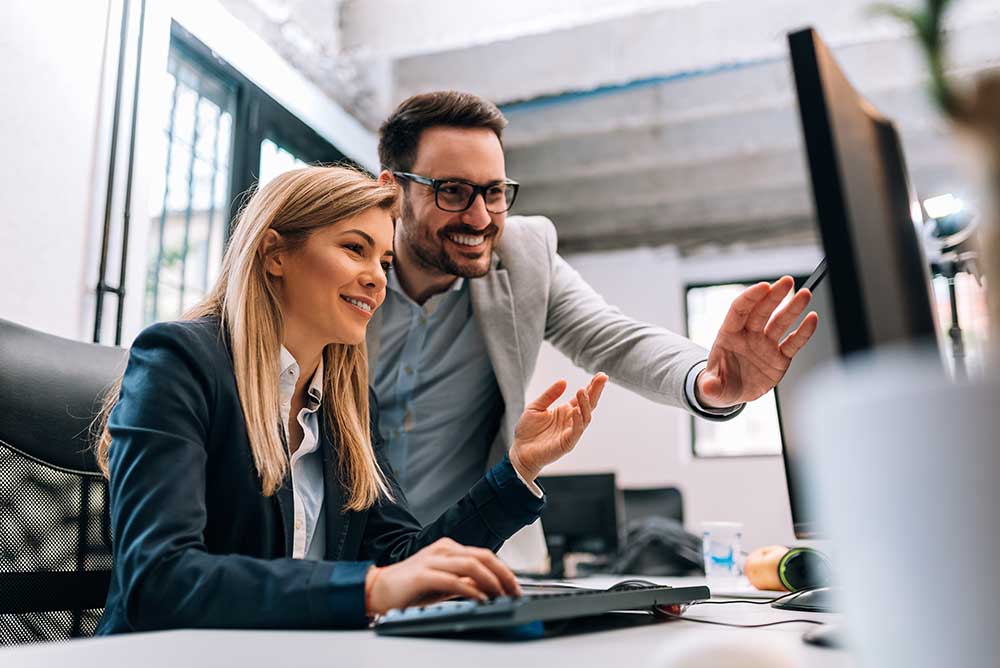 Your Success Matters to Us
We know the importance of security and maintaining consistency in your operations. We prioritize keeping your business moving forward. When you put us to work for you, we will provide the services you need. We aim to ensure you are completely satisfied with the service we offer to you.
Reach Out to Our Team Today
Anchor Network Solutions is a trusted organization, one that is here to help you. When you need VMware support of any type at any stage, rely on our team. Our VMware consulting service in Boulder, CO can help you to move your business forward. Set up a consultation with our VMware consultant today.