Microsoft Office 365 Support | Boulder, CO
Supporting the technology that keeps you moving forward
In today's fast-paced and global business environment, staying connected to your staff, colleagues and partners is more important than ever.
Anchor Network Solutions provides full Microsoft Office 365 support in Boulder, CO. Working on the go has never been simpler - so you can effectively communicate, collaborate and stay up-to-date, no matter where your business takes you.
The Microsoft Office 365 suite of services includes:
Office Professional Plus - collaborate and work on the go with familiar software solutions
Exchange Online - cloud computing solutions for a user-friendly and feature-rich email experience
SharePoint Online - enhance business collaboration for greater efficiency and productivity
Lync Online - stay connected to your business with easy-to-use, reliable communications solutions
Professional Microsoft Office 365 support for your growing business.
Anchor Network Solutions specializes in providing Microsoft 365 support & consulting services to companies in the Boulder, CO area. Our Microsoft 365 consultants will help you implement and get the most out of your systems, lifting your company's productivity to new heights. Contact us today to get started!
Embrace the Benefits of Microsoft 365
Enterprise office solutions are the glue that binds business operations together. Without them, daily productivity across all business units just would not be possible in the modern office. Ensuring you have the right tools for the right task is one issue. However, supporting all of these productivity solutions is a whole other concern. We know we cannot rely upon IT staff to stick around forever. When they leave an organization, all their know-how goes with them. Training existing or new staff to pick up the slack takes time and can result in the same issue as the cycle continues. Here at Anchor Network Solutions, we offer Microsoft 365 support, so you have one less gap to fill when you need help fast. 
Reliance on Microsoft 365
By offering word processing, spreadsheets, presentations, email and more as office productivity solutions, companies can easily depend on Microsoft 365. As an integrated environment, your staff can access all the resources they need in one place. This reduces the challenges of compatibility issues and juggling multiple software suites.
Since Microsoft 365 is hosted on the cloud, this has placed the offering in the hands of any customer that needs office productivity tools. Whether on-prem or working remotely, this solution has proven to be a winning choice for modern organizations. However, once your business has fully adopted Microsoft 365, there are several challenges to overcome.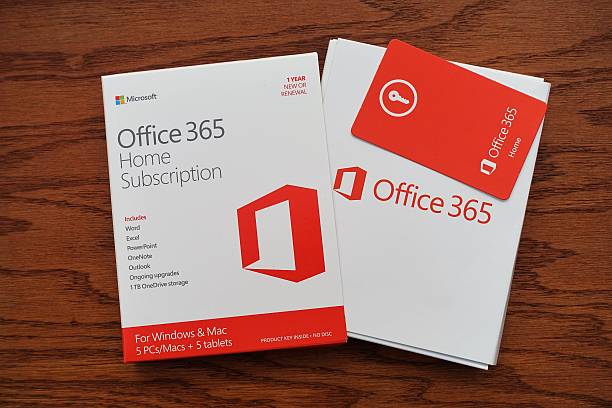 How we can address the challenges
With the reliance that a company can have on such a broad productivity solution, this means there are downsides to face. As a disclaimer, Microsoft has several support limitations that a subscription does not cover. These limitations may leave your business in a desperate situation. Our team of experts can close the gaps and provide the Microsoft 365 support services you need:
On-site support and root cause analyses: Microsoft does not offer on-site support for your company if you use Microsoft 365. Should an issue arise that causes a major failure, they also do not conduct root cause analyses. We can provide hands-on help and track down issues to prevent them from becoming repetitive problems.
Compatibility: If your business has made a major hardware investment, Microsoft will not ensure that 365 apps will work properly. Compatibility issues with new hardware purchases aren't a problem with us. Our Microsoft 365 support staff is very knowledgeable when it comes to resource compatibility.
Backup services: With all the data you produce and manage in your Microsoft 365 platform, retaining backup data is crucial. Should your business be met with disaster, Microsoft does not offer data recovery services. Without this essential support, a company can close its doors overnight due to the loss of business-critical data. Our staff can help implement a backup and recovery plan for your Microsoft 365 data to give you peace of mind.
Troubleshooting: Performance and availability are not a luxury. When you are running a business, customers expect speedy service, and your staff needs to be able to do their job. Another limitation is that Microsoft does not offer extensive troubleshooting of performance issues. They also do not offer extensive troubleshooting when their product stops responding or experiences crashes. Under the terms and conditions you accept, you are on your own at this point. But our team can troubleshoot where Microsoft falls short. Our experts know what to look for and how to resolve issues.
When it comes to maintaining an enterprise solution, basic subscription support is not good enough for your company. It takes a much higher level of involvement to ensure that services are accessible and running smoothly. This highlights the importance of hiring third-party assistance to cover all the gaps left by limited support coverage.
Access the right type of Microsoft 365 support
The limitations of Office 365 support mean that you can have huge holes in operational efficiency. Attempting to dedicate your staffing resources solely to managing Microsoft 365 can be an expense your company may not be able to afford. We have experts who understand Microsoft 365 management and support concepts.
With our many years of experience managing Microsoft 365 products, we are your leading support and consulting provider in the Boulder, CO area. We can get your Microsoft 365 up and running and strengthen your team with a scalable solution. Don't wait around for the next outage or data recovery issue. Contact us today to learn more about how we can help your business.