ANDREW FITCHETT
Please join us in welcoming Andrew Fitchett to the Service Delivery Team here at Anchor! Andrew started in early March and did not have to work hard to fit in! He is easy to talk to and has a polite and gentlemanlike way about him like a true southern boy.
I thoroughly enjoyed Andrew's response when I asked why he likes working at Anchor! He immediately began saying, "I love working at Anchor and the biggest thing is how everybody works together. There is truly a team mentality here. I worked at other places where people were afraid that if they helped you, you would take their job, so there was more competition, but here it's like the Three Musketeers; all for one and one for all!". He went on to emphasize, "I look forward to our 9:30 meetings every morning! I don't think I have been in a meeting yet where I haven't laughed at least once!"
Andrew is happily married to his wife of 17 years, but he stressed that he's been friends with her for 21 years! They have two daughters ages 27 and 24 and a 14 year old son. Their 9 year old Australian Shepherd, Taz, is not only the smartest dog they've ever owned, but a great hiking companion as he doesn't let Andrew out of his sight!
Andrew is originally from Georgia where he served in the Army's 75th Ranger Battalion out of Fort Benning. (Thank you for serving Andrew!) I asked what he did in the Army and he snickered, "I jumped out of airplanes". He did some military training here in Colorado and years later returned when he and his daughter decided to drive and camp across the country with Colorado being their destination. They liked it here and the family made the move in 2012. His favorite hobbies are Jeeping, hiking, and camping in the mountains. If he's not doing those activities, he is riding his motorcycle!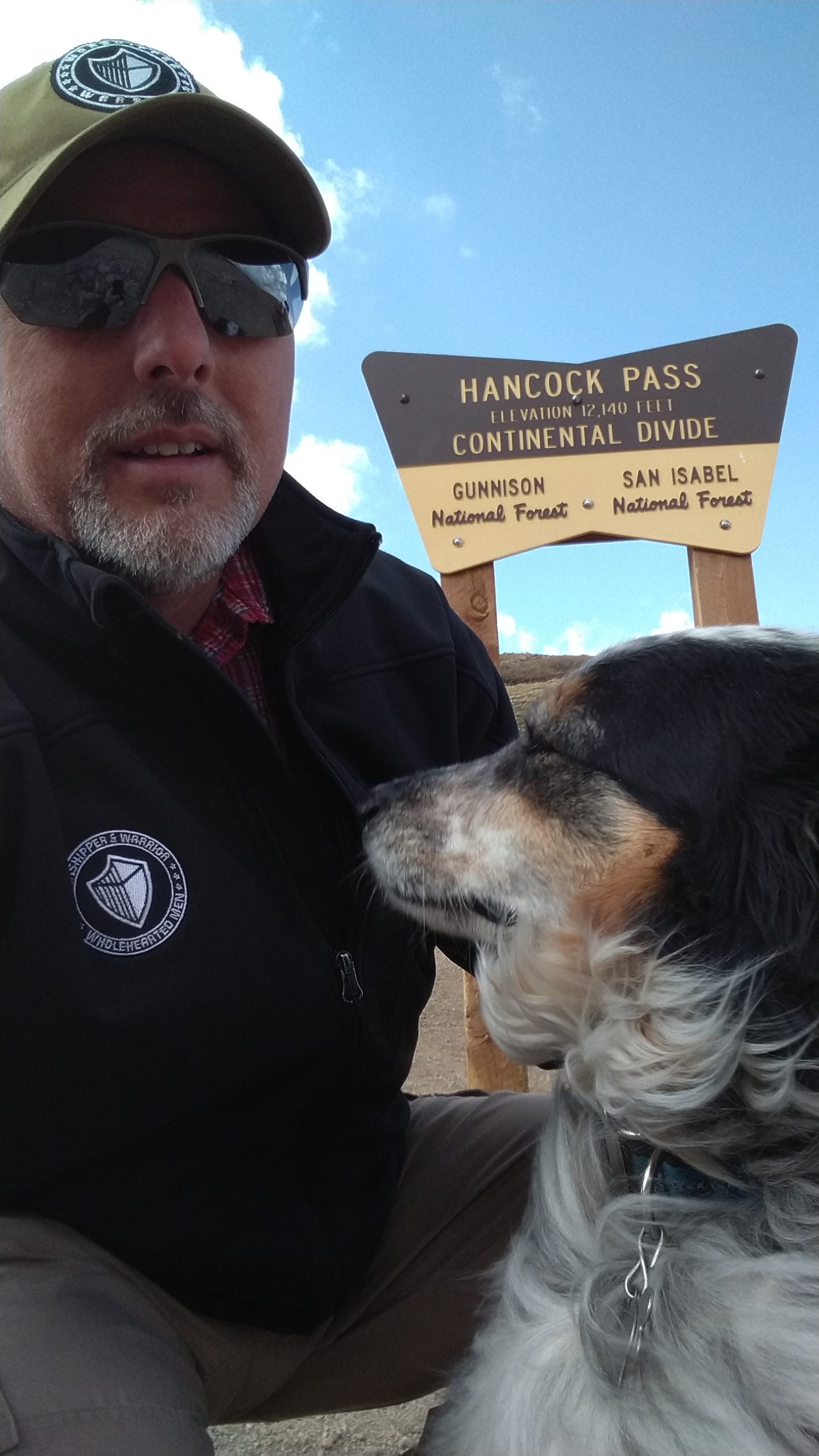 Here is some Q & A fun with Andrew:
Q: What is your hidden talent?
A: I have two, so I'll let you choose. #1: I play guitar and #2: I made it to Vegas shooting 9 ball (pool)!
Q: What is the biggest fear you have overcome?
A: It's gonna sound crazy, but fear of heights!
Q: Who is your favorite musician?
A: Joe Bonmassa
Q: What is your favorite animal?
A: It's always been horses. I grew up on a horse farm.
Q: What is the last book you read?
A: Churchill's Ministry of Ungentlemanly Warfare. It was a good book, someone recommended it to me.
Q: If you could do another job for a day, what would it be?
A: It would be a Forestry service guy.