EMPLOYEE SPOTLIGHT
MAT DEWEY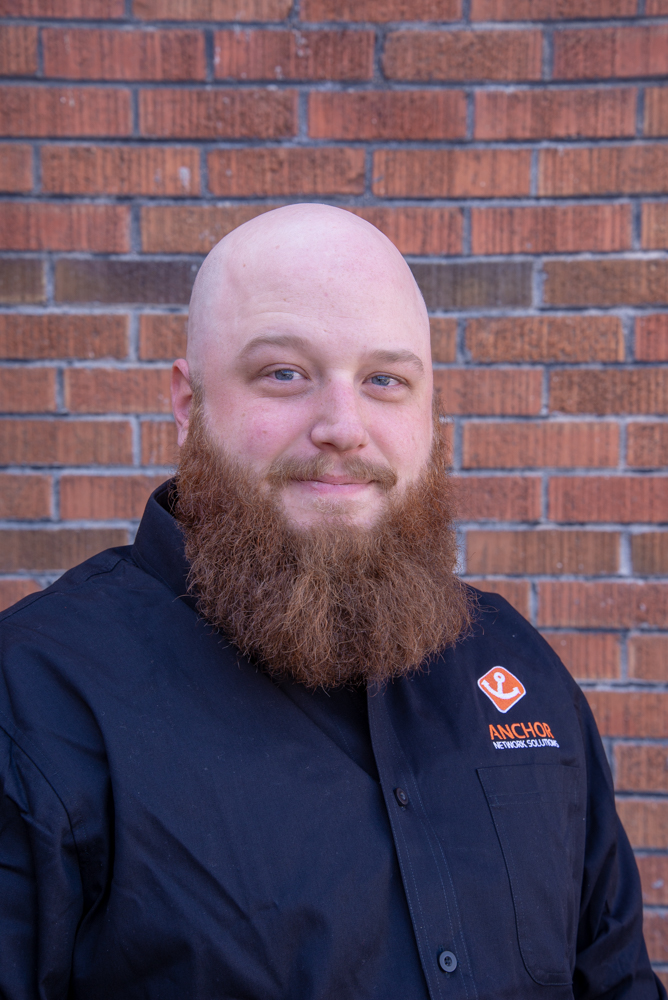 Mat Dewey is in this months Spotlight! Mat joined our Team in March of 2017 as a Rapid Response Engineer. His journey to Anchor, as is often the case, tells the story of a military Veteran. During his 10 year enlistment in the Navy Mat was an Expeditionary Warfare Specialist and is certified in FEMA, Homeland Security, Emergency Management and is an expert Marksman. Upon his return to civilian life he planned to go to school for Gunsmithing, but his best friend and wife encouraged him to explore IT. Mat laughs when he tells me he unwittingly emailed his resume directly to Vince, not realizing he was the CEO, and received a call from a hiring manager the next day. He was hired for an entry level position and in June was promoted to a Service Desk Engineer!
Mat also met his wife, Laura, while she was a Hospital Corpsman! How's this for a meet cute: she had to shave his chest in order to perform an EKG for his Explosive Handling Certification. During the awkward silence, Mat asked her to the Navy Ball and the rest is history! They have been together for 12 years and have 2 beautiful little girls!
When I asked what he enjoys most about working at Anchor, he replied that it's the people and the team feeling when everyone works together. He also enjoys the way every day there are different challenges, the work is rarely repetitive.
On his downtime he is an avid outdoorsman and enjoys hunting, fishing and shooting but above all he loves spending time with his family.
Here are some Q & A fun with Mat:
Q: What is your favorite book?
A: My favorite books is Michael Creighton's Pirate Latitudes which was released after he passed away and was found hidden in a file cabinet.
Q: Tell us about your favorite meal!
A: Definitely the buffalo prime rib at The Buckhorn Exchange in Denver!
Q: Do you have a hidden talent?
A: I am a self -taught amateur Blacksmith! I make small sculptures and knives.
Q: During your extensive travel in the Navy, what was your favorite Country or City?
A: Tokyo….because I felt like a tourist. It's a very bright city, there is so much to do. The technology was awesome and overwhelming. I also liked the food, and the people are very friendly.
Q: Do you have a favorite movie?
A: I'm a huge Star Wars fan!