EMPLOYEE SPOTLIGHT
SUSAN CASTLE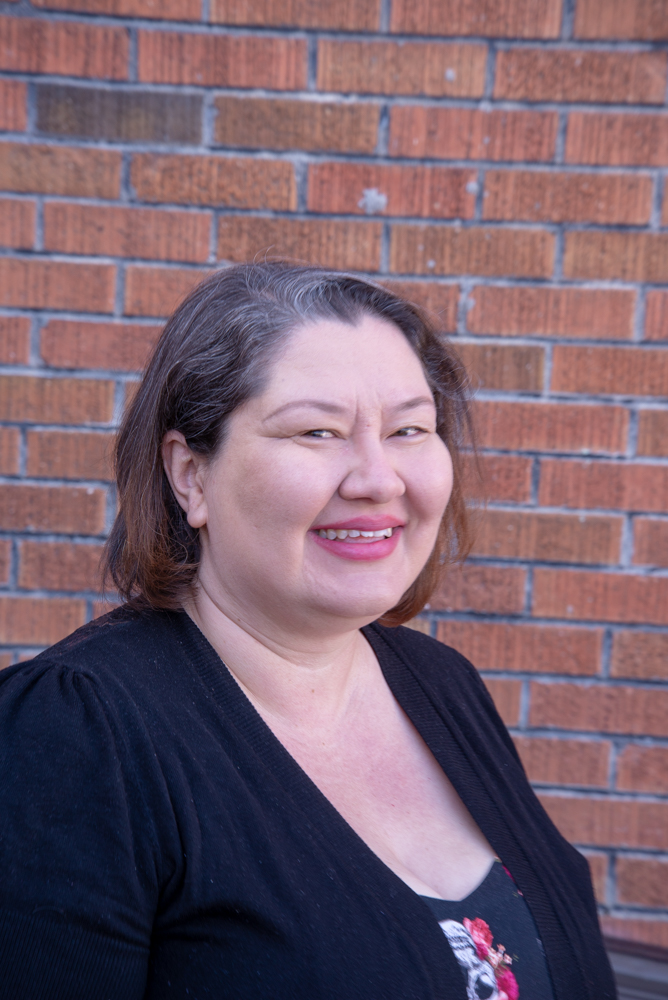 This month's spotlight features Susan Castle, Anchor's Service Desk Coordinator. Susan joined our Team in September of 2017 and hit the ground running! When I asked why she likes working at Anchor she replied: "I like working at Anchor because I really felt Vince's sincerity in being a different kind of MSP the first time I met him and wanted to be part of what he was doing. I don't think of it as an IT job, but as a service position helping others achieve their daily goals." Anyone on our Team will agree that Susan does exactly that every single day and she does it with authentic energy, kindness and a beautiful smile.
When Susan isn't playing with her 2 children and husband, she leans on her certifications in Childhood Development and Developmental Delays to work with an Autistic boy named Kyle who she affectionately refers to as 'my little dude', and I can attest to the sparkle in her eyes when she speaks of him! She aspires to "be the pebble that starts a ripple of change". Over the 4 years she has worked with Kyle he will say that her Nerf Gunshot has gotten better over the years!
Here is some Q & A fun with Susan:
Q: What is your favorite book?
A: My favorite books are the Night Circus by Erin Morgenstern and the Alchemist by Paolo Coelho.
Q: Did you ever have an odd job?
A:I worked at the Hello Kitty store once and wore the suit…tallest Hello Kitty ever!
Q: If you could do any job for one day what would it be?
A: Another job I would want to do? Maybe work for the Movie Rating Association because then I would get paid to watch movies!
Q: Name the best concert you've ever seen!
A: The 2 best concerts I've ever been to were the Beastie Boys circa 2003 or 4? and David Bowie when I was in my 20's.
Q: Do you have a favorite vacation spot?
A: Favorite vacation spot will either be Disneyland/world, or anything with a beach
Q: What would you do or buy if you won the Lottery?
A: If I won the lottery I would keep working, but I would probably take some time to go see all the Disney Parks around the globe! Then help others with it!
If you are sensing a "Disney" theme, you are correct! Susan worked at Disneyland for what she calls "two chunks of time totaling 10 glorious years". Before her husband accepted a job in Colorado she was the Fantasyland Core Lead and Special Events Lead. She developed and honed her customer service skills within the ranks of a company who is held in the highest esteem for providing the experience of magic, fantasy and fun with precise and flawless professionalism. When I asked for a fun or unique memory she recalled: "I once got the Jonny Depp namaste thank you bow at the Pirates of the Caribbean movie premiere when I worked that event. We genuinely made eye contact!"