Travis just moved to Colorado in 2013 from Indiana. Travis has been in the IT field since 2000. He has worked mainly with large companies but has done some work for MSP's like Anchor before. He has worn a lot of different hats with previous companies. He looks forward to the everyday challenges that Anchor brings. Current certification include MCSA, Network+, and A+.
Want to know more about Travis? Read on!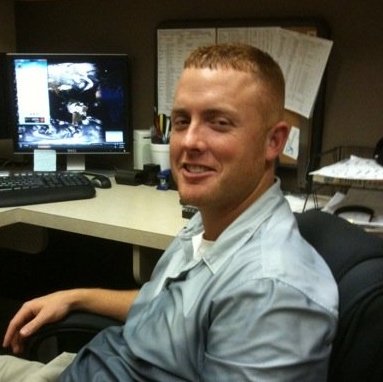 Q. Specific clients that you have enjoyed working with?
A: I enjoy working with all clients.
Q. What are your hobbies?
A: Golf, Skydive
Q. What is the last concert you saw?
A: Bassnectar
Q. What car do you drive?
A: Audi Q5
Q. If you were stranded on a deserted island, what is the one food you could not live without?
A: Water
Q. What's your favorite color?
A: Blue
Q. Any animals living at home?
A: Irish setter
Q. Where was your last vacation?
A: Playa del Carmen
Q. What have you not done that you really want to do?
A: Retire