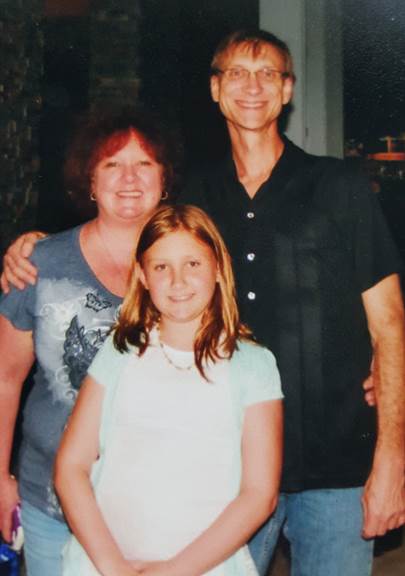 Here is a little more about Steven and his family. Please join us in welcoming him to the Anchor family and if you see him in your office, be sure to say hello!
My wife of 12 years and I decided a few years ago that we wanted a change from snowless Christmases and mosquitos that bleed us dry so in June of 2014 I came out here ahead of the family to find a place to live and new job. 13 months later the family arrived and we settled in Littleton and I landed here at Anchor.
I enjoy fishing, Looking forward to learning how to fly fish – here's looking at you Michael.. J, I also enjoy snow skiing, scuba diving, a good video game session, working with my hands – construction projects, I build all my own computers high end stuff, going to concerts, horseback riding, white water rafting and tubing, RC boats and god only knows what else I will stumble upon while I am out here. I already have a list things that have caught my attention like repelling & rock climbing & Dune buggies.
We are pretty easy going and we are looking forward to settling into Colorado and truly calling it home and seeing what the west coast has to offer.
---
---
Refer a Client, Earn Big Bucks!
At Anchor Network Solutions, Inc we believe that referrals are the greatest form of flattery. If you know someone who is worried about any aspect of their business technology, do them a favor and put them in touch with us.
Refer a client to us and receive a referral bonus equal to one month's service fee for a new Anchor client, not to exceed one month's service fee of your own agreement. If any of your employees refer business to Anchor, they'll also receive a $100 Visa gift card in addition to the credit that the company receives. It's that simple!
---
---
New Way To Pay
Are you tired of writing checks each month for your recurring IT services with Anchor? We now offer payment by ACH/EFT.
No more hassle, no more writing checks as funds are direct debited on a regular schedule each month.
Contact us today to get started!